---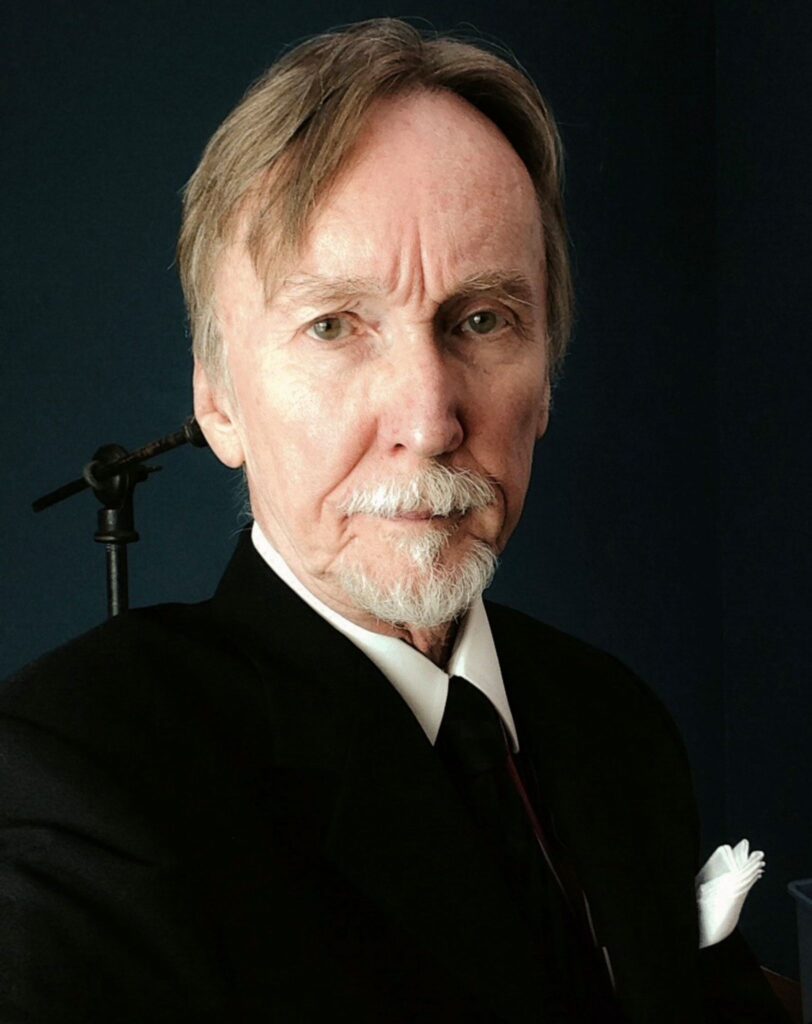 ROMER, Grant B.

Former Senior Conservator, International Museum of Photography at the George Eastman House
Born in 1946 in New York City; Received a B. F.A. In Fine Arts from Pratt Institute and an M.F.A. In Photography and Museum Studies from Rochester Institute of Technology; From 1974 to 2015 was in charge of Photograph Conservation at the George Eastman House, the last ten years as Director of the Andrew W. Mellon Advanced Residency Program in Photograph Conservation. Following retirement, established the Academy of Archaic Imaging, a private entity devoted to assisting advanced scholars and artists in exploring " the impulse to image" and the history of " the application of technology in depiction of the visual experience."
---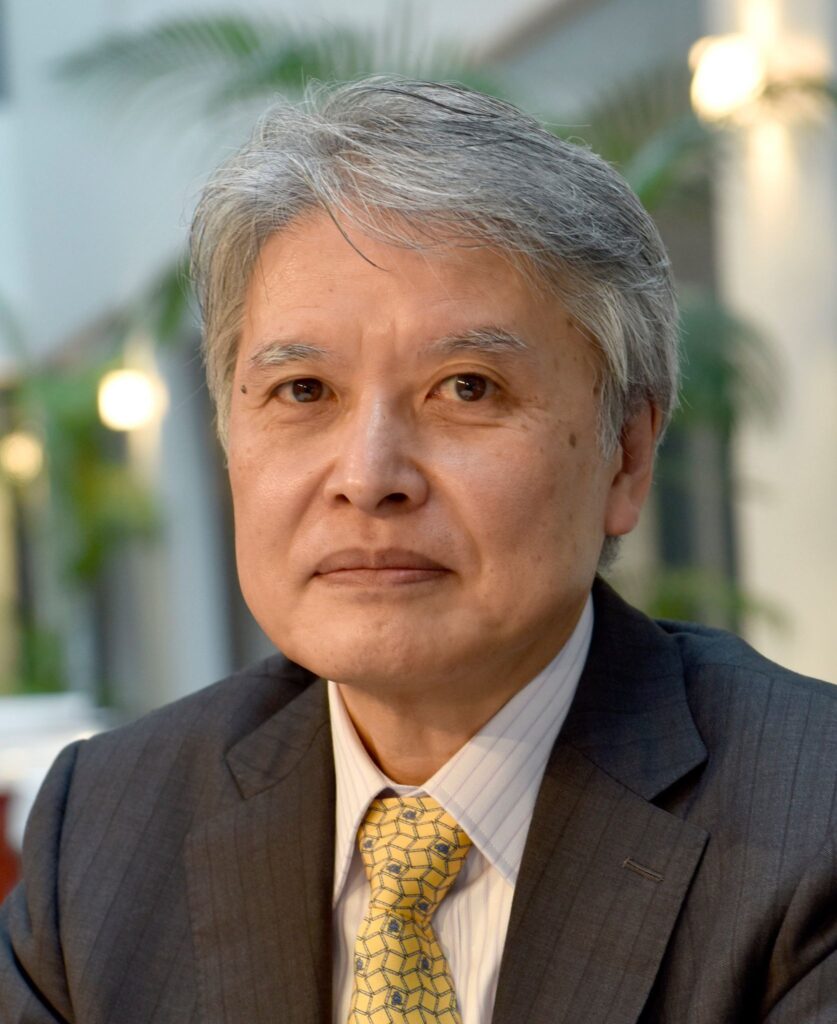 TAKAHASHI, Norihide, Professor

College of Art Department of Photography, Nihon University
BA, Department of Photography, College of Art, Nihon University in 1978. Art Institute, Nihon University in 1980. Joined the faculty of Department of Photography in 1982. Professor at Nihon University College of Art, 2002. Project Professor at Nihon University College of Art in 2021. President of the Japan Society for Arts and History of Photography in 2018. Special field: history of photography and conservation of photographs. Received a fellowship from the governmental Agency for Cultural Affairs in 1989-90, studied conservation of photographs in New York City and International Museum of Photography at George Eastman House, Rochester, New York. In 1998-99, received a fellowship from the College, made research on history of photography and education for conservation of photographs in Europe. Coauthor of Conservation of Photographs edited by the image preservation subcommittee within the Society of Photographic Science and Technology of Japan in 1993. A member of board of directors, Society of Photographic Science and Technology of Japan, 2004-2010. A member of board of directors, the Japan Society for Arts and History of Photography since 2003.
---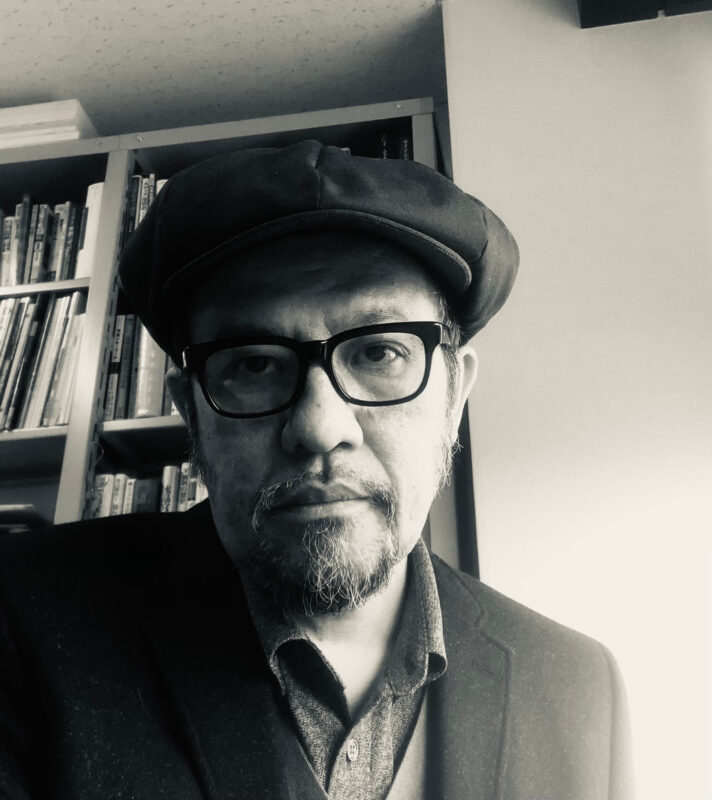 Prof. SATOW, Morihiro

Professor in the Department of Aesthetics and Art Theory in the Faculty of Letters of Doshisha University
Born in 1966 in Kyoto. After obtaining a master's degree from Columbia University in New York, he obtained a doctoral degree in Art Theory from Doshisha University. SATOW specializes in the fields of the theory and history of photography and visual culture, especially the study of topographic representations in modern and contemporary Japan. He is also interested in the study of popular and vernacular visual culture. He is the author of Topografi no Nihon Kindai—Edo Doroe, Yokohama Shashin, Geijutsu Shashin (Topography and Japanese Modernity: Edo Doro-e, Yokohama Photography and Art Photography) [Seikyusha, 2011]. He co-edited Gakkō de Chiiki o Tsumugu: Kitashirakawa Kodomo Fudoki kara (Weaving Regions in Schools: From Kitashirakawa Kodomo Fudoki)[Chiisagosha, 2020], contributed to Kaifū, Sengo Nihon no Insatsu Kōkoku: Press Arto Dōkon Kōkoku Kessakusen <1949-1977> (Openning the Postwar Japanese Printed Advertisements: Selected Ads Enclosed in Press Arto Magazine <1949-1977>) [Sōgensha, 2020], and is one of the Japanese translators of Geoffrey BATCHEN's Burning with Desire: The Conception of Photography [Seikyusha, 2010]. SATOW won a New Face Award at the 62nd Ministry of Education Awards for Fine Arts in the category "Art Critique" in 2012.
http://web.kyoto-inet.or.jp/people/b-monkey/intro.html
---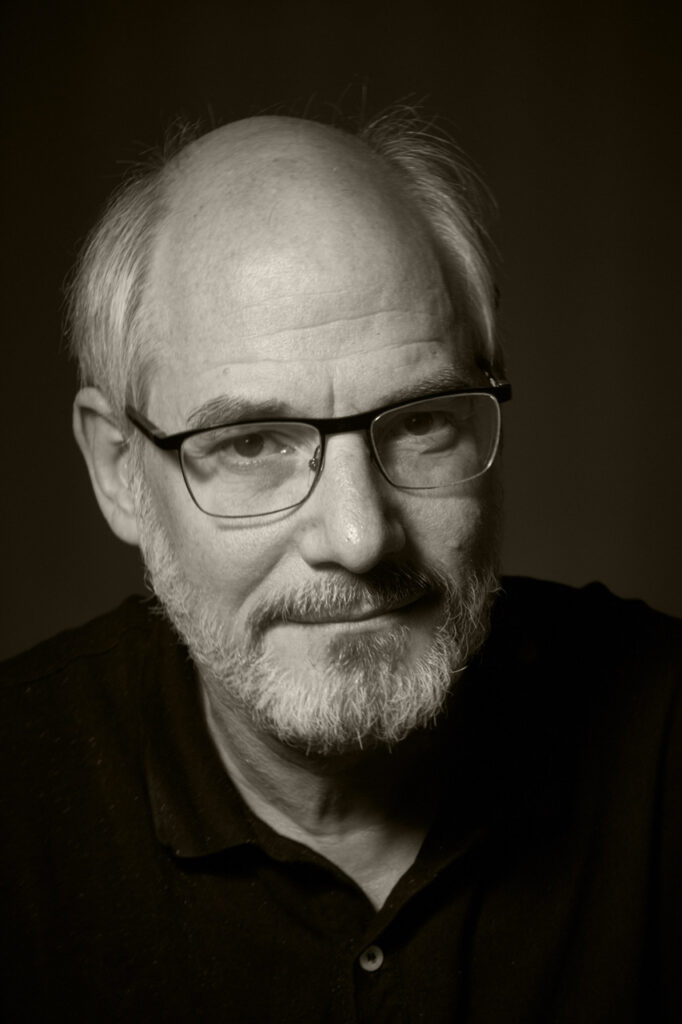 Dr. ROBINSON, Mike

Daguerreotypist
Mike Robinson's PhD dissertation, The Techniques and Material Aesthetics of the Daguerreotype explains why daguerreotypes look the way they do. It does this by retracing the pathway of discovery and innovation described in historical accounts, and combining this historical research with artisanal, tacit, and causal knowledge gained from synthesizing new daguerreotypes in the laboratory. Admired for its astonishing clarity and holographic tones, each daguerreotype contains a unique material story about the process of its creation. Clues from the historical record that report improvements in the art have been tested in practice to explicitly understand the cause for effects described in texts and observed in historic images. This research raises awareness of the materiality of the daguerreotype as an image, and the materiality of the daguerreotype as a process.
---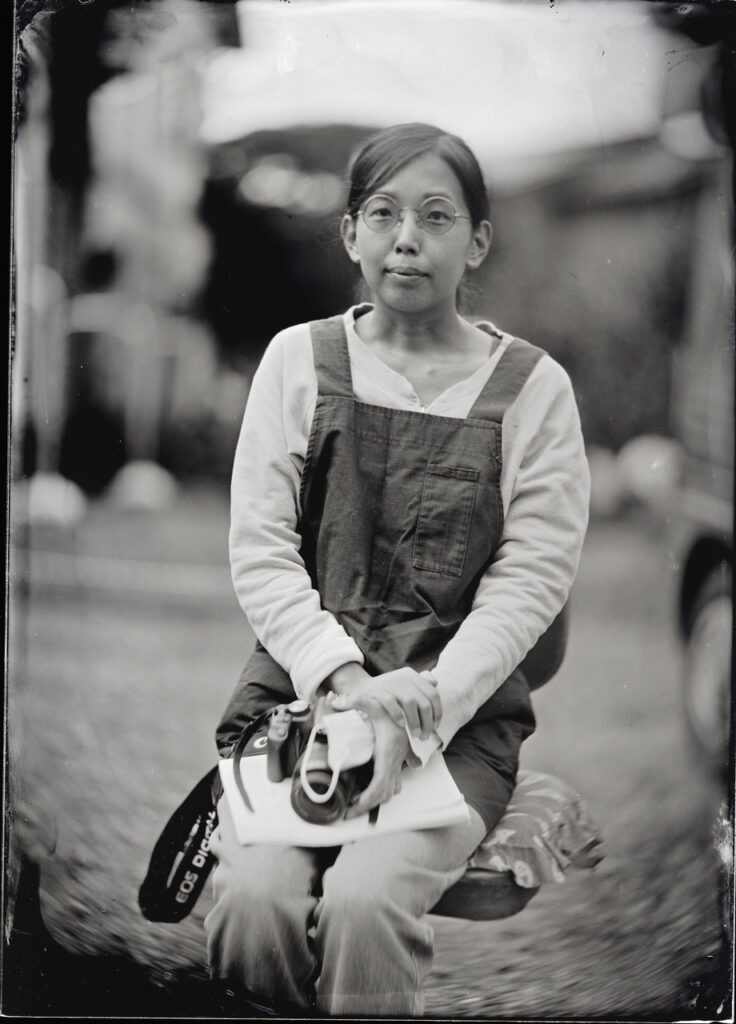 ANDO, Chihoko

PhD Candidate at Kyoto Institute of Technology
Chihoko Ando is a third year PhD candidate in Design at the Kyoto Institute of Technology (KIT). She received a master's degree in engineering from the KIT, 2019. Her master's thesis topic is the acceptance of photographic practice by Shimadzu Nariakira at the dawn of Japanese photography. Her research theme in the doctoral program is the acceptance and the expansion of daguerreotype and calotype in the middle of the 19th century Japan.
---
JACOB, John P

McEvoy Family Curator for Photography at the Smithsonian American Art Museum
John Jacob is the McEvoy Family Curator for Photography at the Smithsonian American Art Museum. He was curator of "Harlem Heroes: Photographs by Carl Van Vechten" (2016), "Diane Arbus: A box of ten photographs" (2018), "Trevor Paglen: Sites Unseen" (2018), and "Welcome Home: A Portrait of East Baltimore, 1975-1980" (2021).
---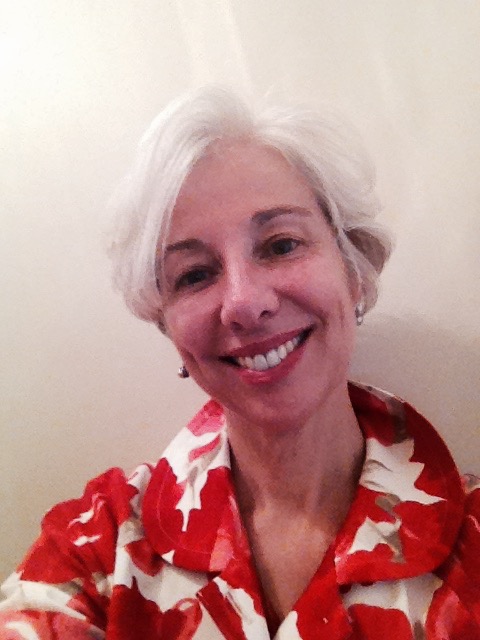 HAVINGA, Anne E.

Estrellita and Yousuf Karsh Chair of Photography
Anne Havinga is the Estrellita and Yousuf Karsh Chair of Photography at the Museum of Fine Arts, Boston. She has led the Museum's Photography section since 2001, and she has been a staff member of the Museum since 1989. Prior to working at the MFA, she held curatorial positions at the Smith College Museum of Art and the Philadelphia Museum of Art. She has a B.A. from Middlebury College (1980), and an M.A. from Williams College (1983).
In her time at the MFA, Boston, Anne has organized a wide variety of exhibitions, ranging from the beginnings of the medium to contemporary. Among her recent exhibitions include Postwar Visions: European Photography 1945-60 (2019); Alfred Stieglitz and Modern America (2017); Truth and Beauty: Pictorialist Photography (2014); Photo Eye: Avant-Garde Photography in Europe (2014); and Silver, Salt, and Sunlight: Early Photography in Britain and France (2012). She was also a co-organizer of In the Wake: Japanese Photographers Respond to 3-11 (2015), together with Anne Nishimura Morse (William and Helen Pounds Senior Curator of Japanese Art at the MFA, Boston). Anne's publications have ranged the variety of these projects and include essays and entries for a number of exhibition catalogs.
Anne arranged for 3-day pop-up display of photobooks circulated as a traveling exhibition by the entity 10×10 Photobooks, which was titled How We See: Photobooks by Women (2019). The range of books presented was international in scope and included Japanese women photographers. In conjunction with this display, Anne organized in partnership with the Massachusetts College of Art several days of brief talks by graduate students, artists, and photobook collectors.
Anne has strengthened the MFA's photography collection in strategic ways, including a building up of its nineteenth century holdings, and the development of a plan to collect Japanese photography. Under Anne's supervision, the Museum has received over time the gift of the Lane Collection (primarily American modernist photography, approx. 6000 works). Anne purchased for the collection the landmark Seven Last Words photograph by turn-of-the-century Boston photographer F. Holland Day. Her greatest acquisition accomplishment, however, includes a lead role in the purchase of the Howard Greenberg Collection of 447 photographs, with its strengths in iconic mid-twentieth century masterpieces and renowned classics of photojournalism and social documentary photography (acquired through a major gift from the Phillip and Edith Rosenbaum Leonian Charitable Trust, 2018).
Anne's areas of special interest include nineteenth century photography, Pictorialism, Japanese photography, fashion photography, and contemporary photography. She is also a specialist in prints and drawings, and from 2016-20 served as temporary chair of the Museum of Fine Arts' Prints & Drawings department.
---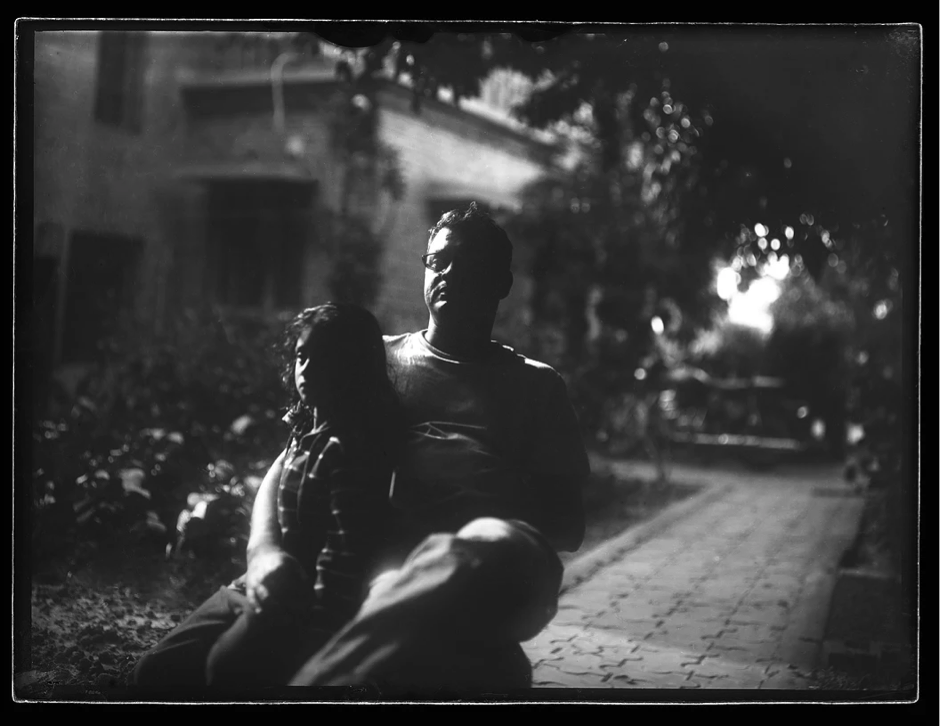 Prof. MUKHERJEE, Arpan

Associate Professor at Visva-Bharati University
The history of material and processes of the 19th century fascinates Arpan as an artist. He works and explores the artistic possibility with the 19th -century photomechanical process. He investigates by looking at photographic documentation, history, chemistry and design. He uses his research and experimentation to address contemporary issues. Immediate surroundings and personal interpretation of daily life are the basis of Arpan's work. He questions & critics the discrimination, political & economic state of society through research and documentation. His works are process-based, and he uses 19th-century photographic mediums too as a medium of his works. In his work, the identity and use of materials/ character of chemistry are fundamental phenomena.
Arpan has participated in several international and national level exhibitions and
workshops. He has given lectures and conducted numerous workshops on printmaking and photographic history. Before the pandemic, three different bodies of his works have been showcased in Chennai photo biennale, Kolkata international photo festival, Lisue photo festival, china, and Serendipity Arts Festival.
Arpan has received BFA & MFA in printmaking and is presently teaching as an associate professor in printmaking, Visva-Bharati University, Santiniketan.
---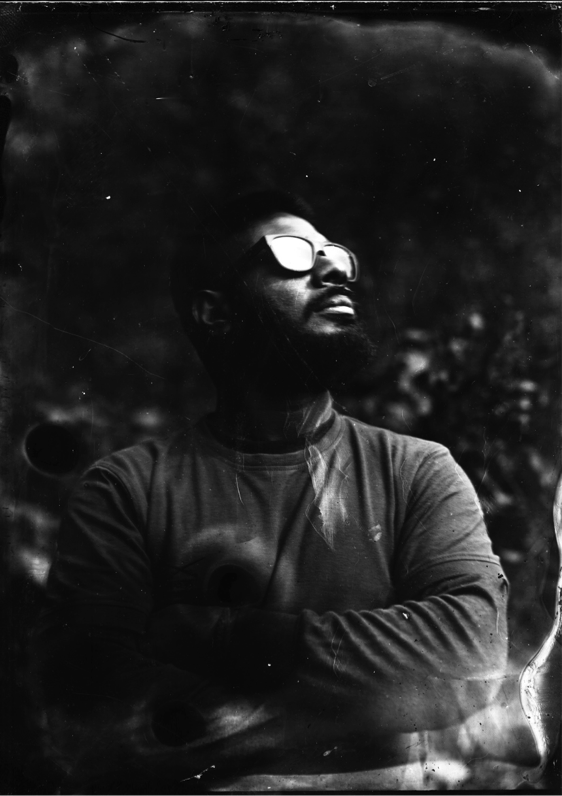 BAHUKHANDI, Mrinal

Writer, Filmmaker, Photographer
Mrinal is a writer, filmmaker, and photographer working from Goa, India.
As a lens-based visual artist, he experiments with concepts and narratives in video-art, analogue film stills & vintage image-making processes, working interchangeably between different formats. His work in video-art is often toying with optics, employed for distorting visual information and his work as a photographer is an extension of his praxis as a writer and filmmaker. He is currently pursuing and practicing 19th century photographic processes including the wet-plate collodion process.
---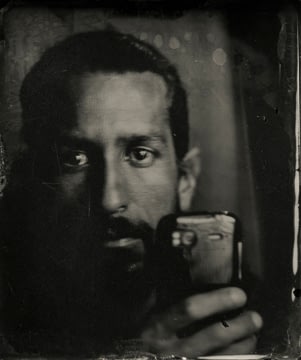 SABOGAL, B. Camilo

Photographer
Born in Bogotá D.C., Colombia, in 1974, where he currently lives and works. Passionate about photography with chemical and laboratory processes, he has developed expertise in the subject from personal experiences as self-taught since 1993 and from work done as a laboratory technician for several professional photographers, and photo laboratories. For more than 15 years he has dedicated himself to research and experimentation with different photographic processes, shared experience through teaching activities in various institutions and giving private workshops. He works with photography as a means of experimental plastic exploration.
In 2017 he participated as an exhibitor and workshop in the fifth edition of the contemporary analogue photography festival Revela-T in Vilassar de Dalt, Catalonia, Spain, and in 2016 in the First Residence of Artistic and Cultural Exchange of the same Festival. Winner of the scholarship of national and international circulation in visual arts, third cycle 2016 of IDARTES and of the First Place of the XII Biennial District Prize, local halls of empirical artists of the District program of stimuli 2015. In 2018 he participated in the XVI Regional Salon of Artists downtown area, ""Regional Artistic Expedition"", in Villa de Leyva, Boyacá, Colombia, and in the XV Regional Artists Hall downtown, ""Museo Efímero del Olvido"" in 2015 in Bogotá. His work has been published in the book "Historia de la fotografía en Colombia 1950-2000, by maestro Eduardo Serrano, published by Editorial Planeta and the National Museum of Colombia, in 2005.
Web site: camilosabogal.com
Instagram: camilo_sabogal_b
---
Prof. AOYAMA, Masaru

Professor at Osaka University of Arts
AOYAMA Masaru is professor at Osaka University of Arts. He specializes in the visual culture studies, especially in the study of early photography. He contributed to the Japanese edition of the Pencil of Nature by W. H. F. Talbot as editor and translator (Akaaka Art Publishing, 2016).
---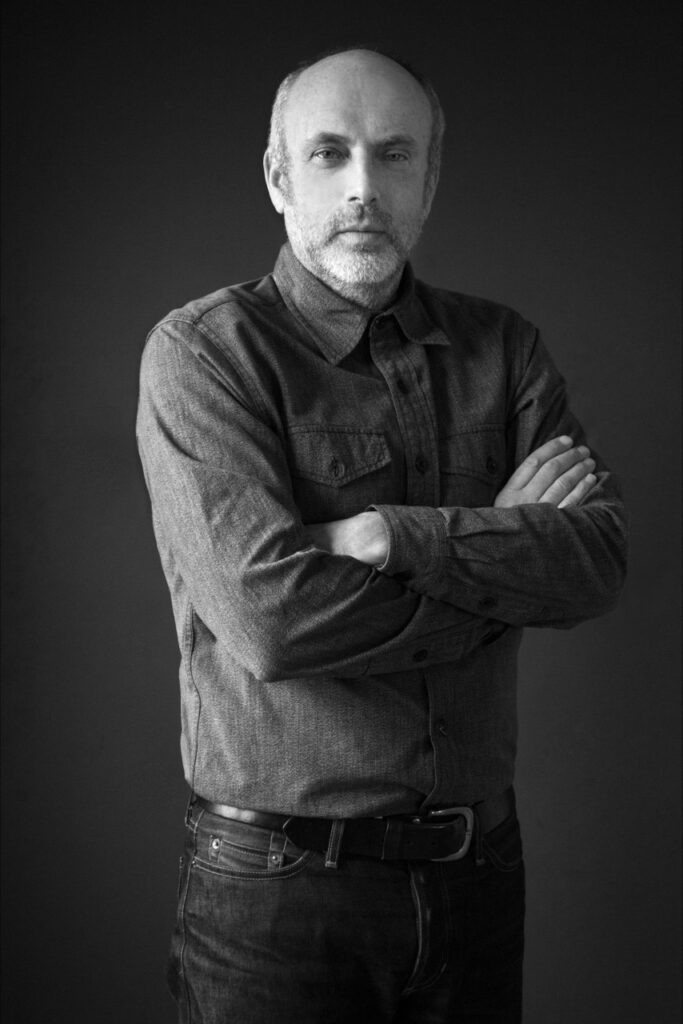 FUSS, Adam

Artist
Adam Fuss was born in London in 1961 and grew up in rural England, where he first began to document the natural environment through photography. This led to an experimentation with unconventional photographic processes and his eventual abandonment of the camera altogether. Fuss's work is distinctive for its contemporary reinterpretation of photography's earliest techniques, particularly the camera-less methods of the daguerreotype and photogram. Fuss believes that in order for any photographic technique to work, it should be personalized and transfigured into a greater metaphor, engaging processes that take place in the natural world.
Best known for life size photograms of water, Fuss's evocative imagery is imbued by the spiritual and poetic. His deliberate distillation of the essence of photography – a flash of light on a sensitized surface – emphasizes themes of transformation and perception. Intentionally avoiding the detailed clarity of traditional photography, Fuss's works are ghostly manifestations of light and shadow. As reviewed in The New Yorker: "A restlessly inventive photographer, Fuss has made some of the most exciting, mysterious and provocative images of the past twenty years."
Roberta Smith, in reviewing Fuss's work for The New York Times, wrote: "These images remind one of the early traditions of spirit photography, of van Gogh's poplars and traditional Chinese landscape painting, not to mention the consuming power of fire. Most of all they offer in a new form the quality that is Mr. Fuss's strength: breathtaking visual extravagance born of a combination of pure controlled chance and superb control."
Fuss has lived and worked in New York City since 1982. Widely shown, his work is represented in many American and international collections, including: Metropolitan Museum of Art, New York; Museum of Modern Art, New York; Whitney Museum of American Art, New York; Los Angeles County Museum of Art and Victoria and Albert Museum, London.
---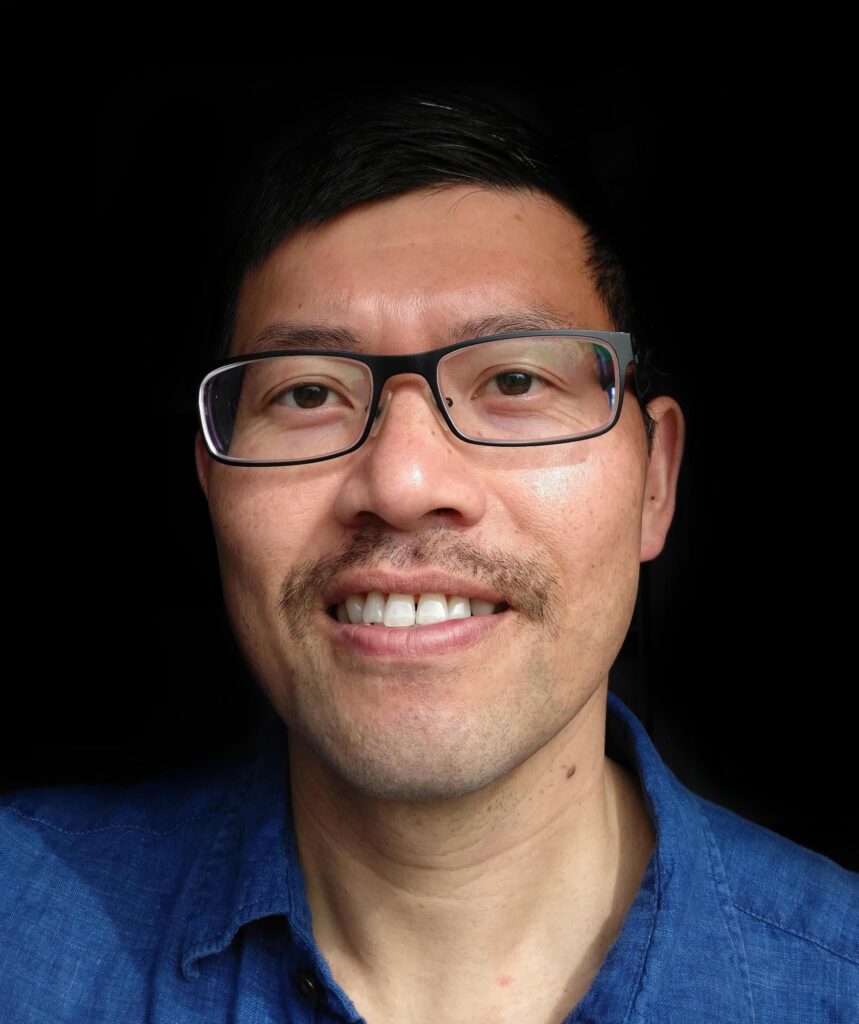 DANH, Binh

Artist
Born in Vietnam in 1977. Artist and assistant professor at San Jose State University (Photography Studies). Danh has gained attention in the American art scene for his works that depict the history of Vietnamese immigrants, especially the Vietnam War. Thereafter, he has made works using various photographic techniques such as chlorophyll prints and daguerreotypes. Recent projects include the landscape series of "battlefields" using alternative processes (solo exhibition photo techniques), a daguerreotype series on national parks in America, among others. Danh's works belong to numerous collections including the San Francisco Museum of Modern Art, Philadelphia Museum of Art, George Eastman Museum, M. H. de Young Memorial Museum, among others.
---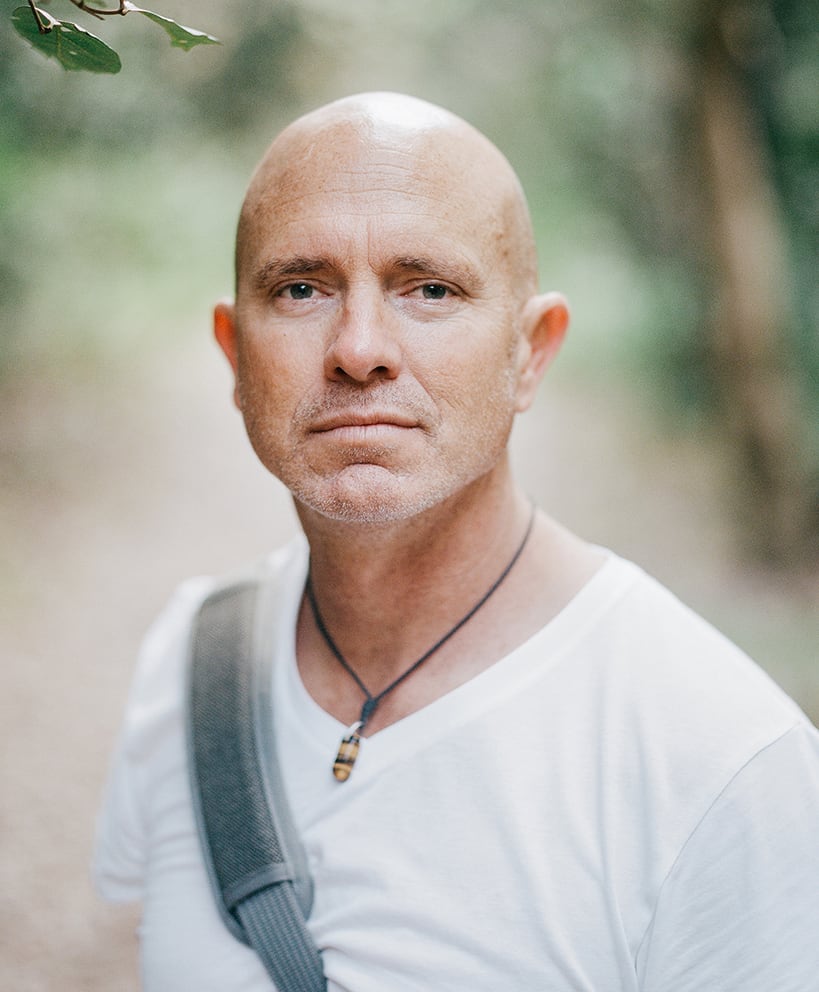 TUFFIN, Craig

Artist
Born in Redcliffe, Australia in 1969. Highly regarded artist and educator, living on the Tweed Coast in Northern New South Wales. With thirty years of teaching experience, he has developed the only Australian State School "19th Century Photographic Process" curriculum.
Tuffin's work has concentrated on the very earliest methods from the 19th Century photographic techniques that produce unique positive images.
Tuffin has won numerous awards and is represented by GoldStreet Studios, Victoria/Beijing and the Lebovic Gallery, Sydney. He is a consultant in 19th Century photographic methods for the Museum of Brisbane and regularly travels as a speaker at institutional events. His work is in the collection of the Getty Research Institute, the National Gallery of Australia, the State Libraries of Queensland, New South Wales and Victoria, among others.
---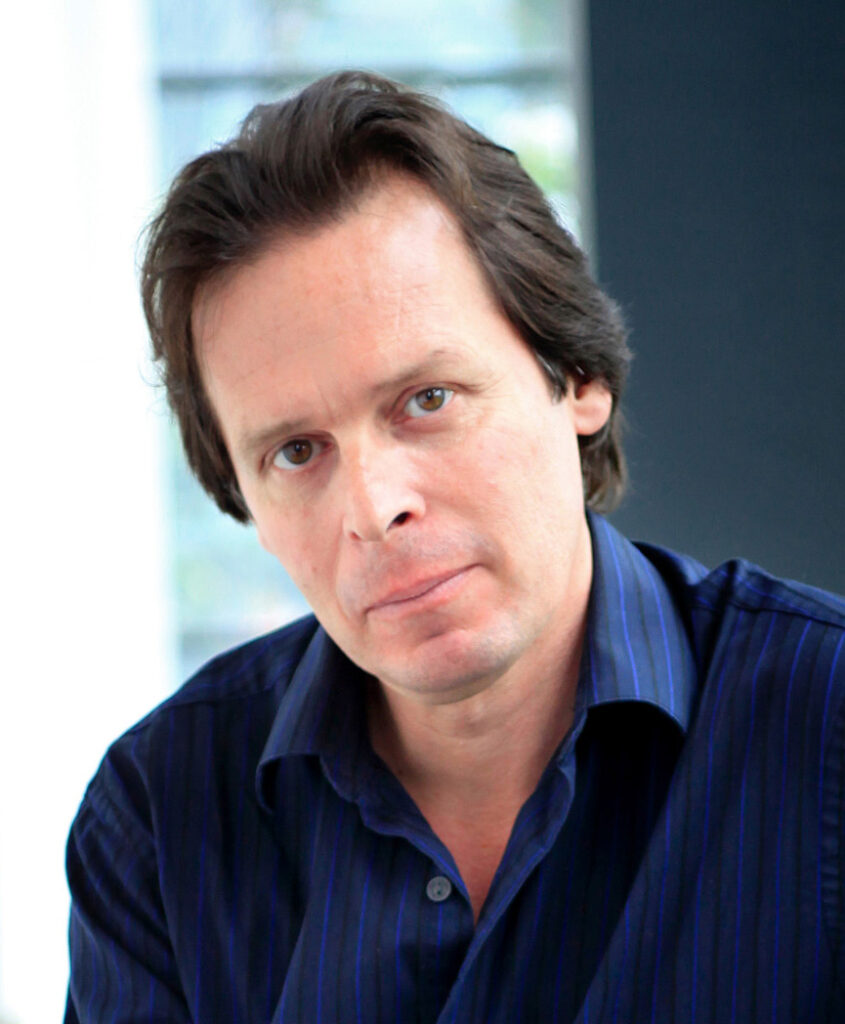 SPAGNOLI, Jerry

Artist
Lives and works in New York City. Currently working on a series of historical documentation projects. The preoccupation of these projects is how the personal experience of history and the "objective" document of it are enmeshed. Within this series is a continuing exploration of the daguerreotype and the collotype and their potential as contemporary photographic mediums.
His work has appeared in many books and publications, including his latest, Regard, published by Steidl in 2019. His work is also in the collections of the Whitney Museum of American Art, the Museum of Fine Arts, Boston, the National Portrait Gallery, the Nelson-Atkins Museum of Art, the Fogg Art Museum, and other museums.
---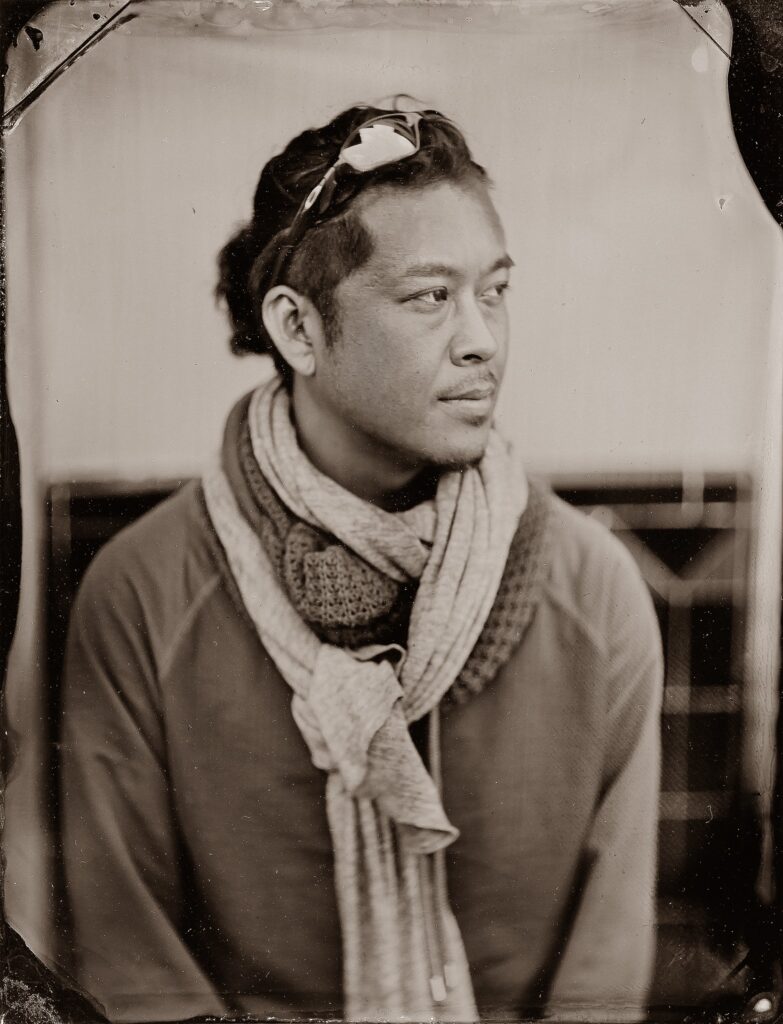 ARAI, Takashi

Artist, Filmmaker, Researcher at Tono Culture Research Center
Born in Kawasaki city, Kanagawa prefecture, in 1978. After discovering daguerreotypes were an early form of photography on his journey to discover the roots of the medium, he picked up the technique after trial and error. Arai has made it his original medium capturing his subject matter as "small monuments," conveying a vivid impression that goes beyond space and time. He was awarded the Source-Cord Prize, UK, (now the Solas Prize) in 2014, as well as the 41st Kimura Ihei Award, the Japan Professional Photography Society New Photographer Award, and the Kanagawa Culture Future Award, in succession in 2016. Arai's short film, "Oshira Kagami: The Mirror of the Oshira Deity" won the Top Short Film Prize at the 72nd Salerno International Film Festival, Italy. His works are in numerous museum collections such as the Smithsonian Museum, the Museum of Fine Arts, Boston, the San Francisco Museum of Modern Art, the National Museum of Modern Art, Tokyo, the Tokyo Photographic Museum, Musée Guimet, among others.
---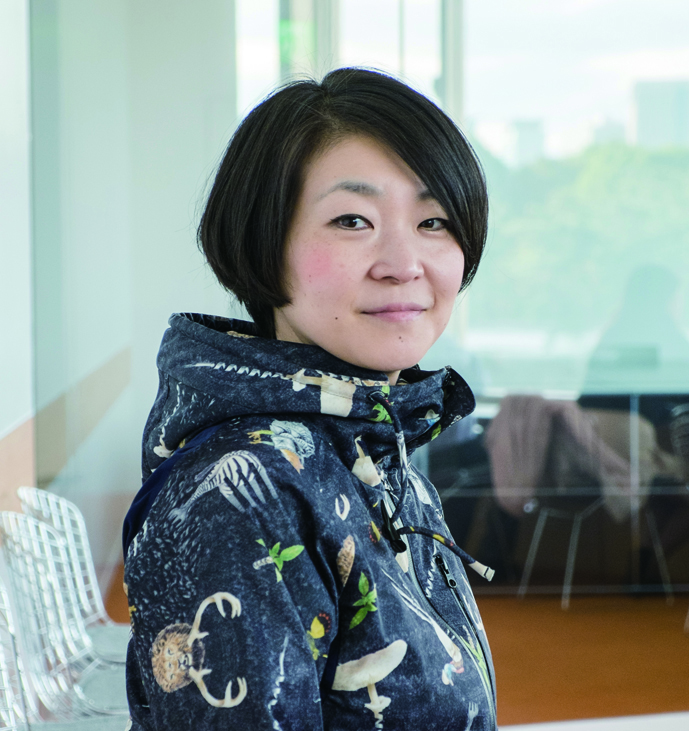 TAKAHASHI, Sayaka

Director at PGI
Sayaka Takahashi (born in Chiba Prefecture, Japan) is the director of PGI. She studied under the photography critic Hiraki Osamu at Waseda University. In 1998, she participated in the Higashikawa International Photo Festival as a volunteer, and from this experience she developed an interest in curating, conservation and installation. Began working in the field of photography at PGI a gallery in Tokyo this year in its department of conservation, framing and installation. Between 2003 and 2010, she worked for the Higashikawa International Photo Festival as an assistant director. Since 2010, she started her career as the director of PGI, she has worked with many of the most celebrated postwar photographers – in particular Yasuhiro Ishimoto, Kikuji Kawada. She is placing emphasis on introducing Japanese photography to the world and on finding new talent. She is the one of the members of the board of directors of the Fine-Art Photography Association (FAPA).